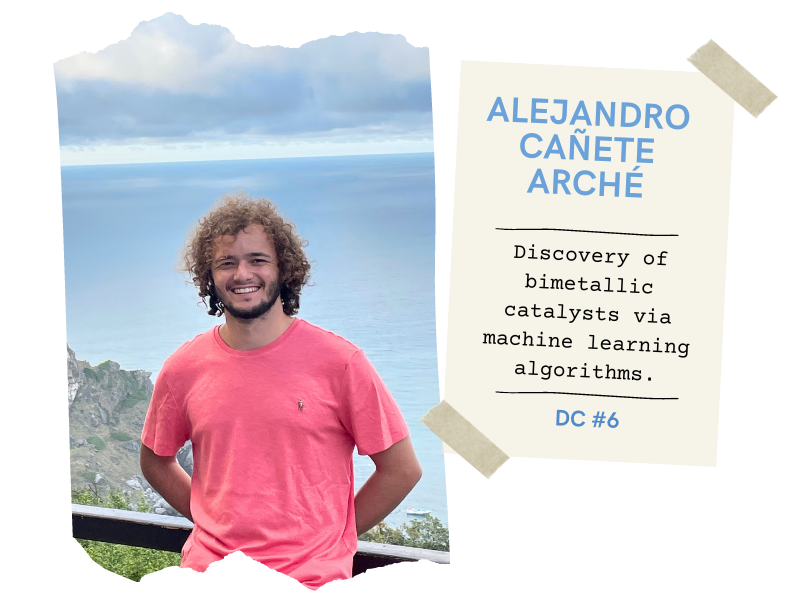 Born in a coastal town near Barcelona in 2000. Studied Nanoscience and Nanotechnology at the Autonomous University of Barcelona and completed his final year overseas in Theoretical Physics at Trinity College Dublin (2018-2023). Before finishing his bachelor's, he carried out two years of research. In 2020, he joined ICFO as a Research Assistant, working towards the realization of a mechanical quantum bit through a carbon nanotube-based device. In 2021, he worked on his thesis in the Magnetism and Spin Electronics Group at CRANN, Trinity College. There, he focused on achieving all-electrical pico-second switching of ferrimagnets with perpendicular magnetic anisotropy. Afterward, he returned to Barcelona and joined the Catalan Institute of Nanoscience and Nanotechnology (ICN2). Additionally, since 2017, he has been teaching science subjects to high school students. He is also a member of the global top-talent network Nova and has received other prestigious scholarships, such as the IRC, which he declined in order to fully delve into the captivating realm of AI for heterogeneous electrocatalysis though this MSCA PhD.

Discovery of bimetallic catalysts via machine learning algorithms.
Project objectives: This PhD project will involve the development, optimisation, and benchmarking of machine learning models to predict the binding energies of key CO2RR intermediates using the thermodynamic data calculated by other partners or taken from the literature.
Working context: DC#6 will be hosted and supervised by Prof. M. García-Melchor in Trinity College Dublin (Ireland). DC#6 will enrol in the PhD programme (DubChem) of the same institution and receive the necessary training via the courses offered therein and the TCD team. Complementary training in the modelling of the reaction thermodynamics and kinetics of the CO2RR on metallic surfaces will also be provided via secondments at POLITO and UI, respectively. In addition, part of the proposed activities will be carried out via secondment periods at TME to expand DC#6's knowledge of machine learning. 
Expected outcome:
The main outcome of this PhD project would be a machine learning model able to predict binding energies of key CO2RR intermediates while exhibiting a comparable accuracy to state-of-the-art density functional theory methods. The developed machine learning model will be used to screen for novel Cu-based materials (and possibly other bimetallic alloys) for the CO2RR.